2 Meters Portable
Burney Fell
Wainwrights On the Air (WOTA) LDO-075
Located a few miles outside the village of Kirkby In Furness, and about 4 miles from the town of Ulverston is Burney Fell. At 980 feet above sea level, Burney Fell offers 360 degree views of the Lakes and South Cumbria, and is a perfect location for portable operations. In January 2012 Burney Fell was classed as a WOTA, LDO-075 as it appears in Wainwrights Outlying Fells book. In March 2012 I had the first activation of this fell! The map below shows some points worked from this location using 2 Meters FM.
Bank House Moor
Another popular /p location for me is Bank House Moor located just outside the town of Ulverston in Cumbria. At just over 1000 feet ASL this is another excellent located for VHF and UHF QSO's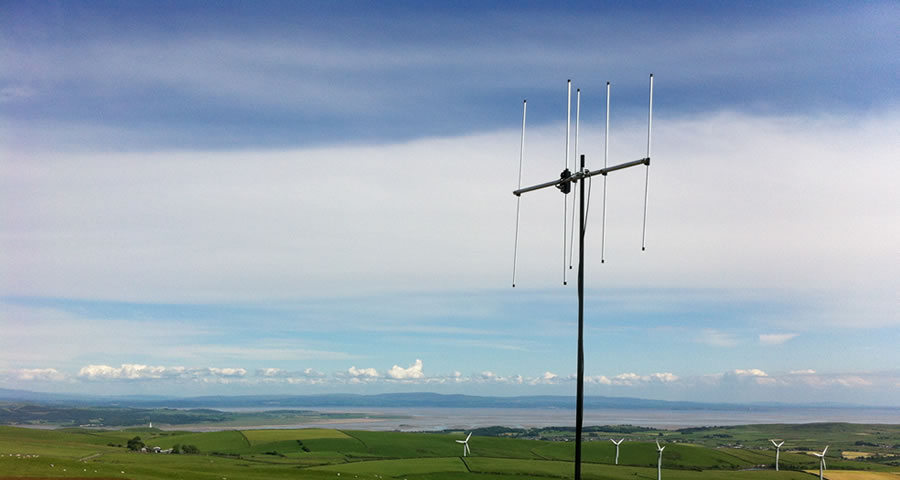 View from Bank House Moor, Cumbria. Over looking Morcambe Bay.
Kirkby Slate Road
Duruing the winter months I have been operating /p from 'Kirkby Slate Road' with is located on Kirkby Moor heading towards the Kirkby In Furness Wind Farm.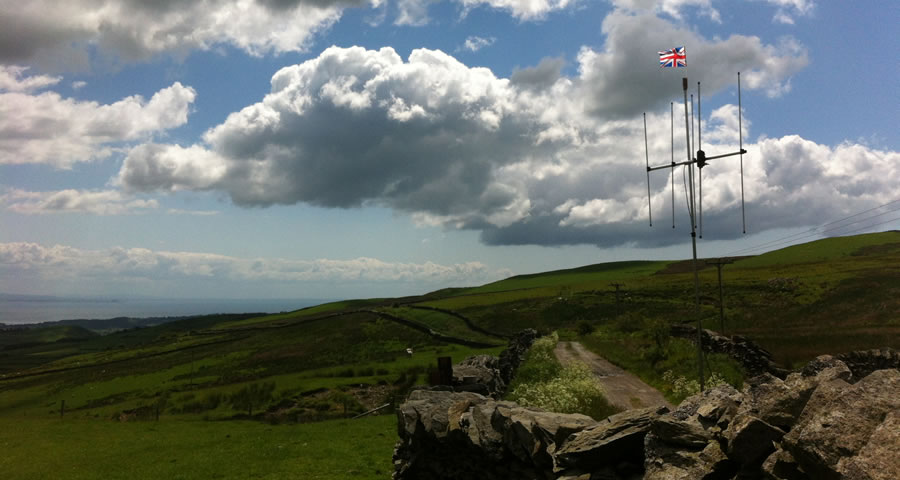 View from Kirkby Slate Road